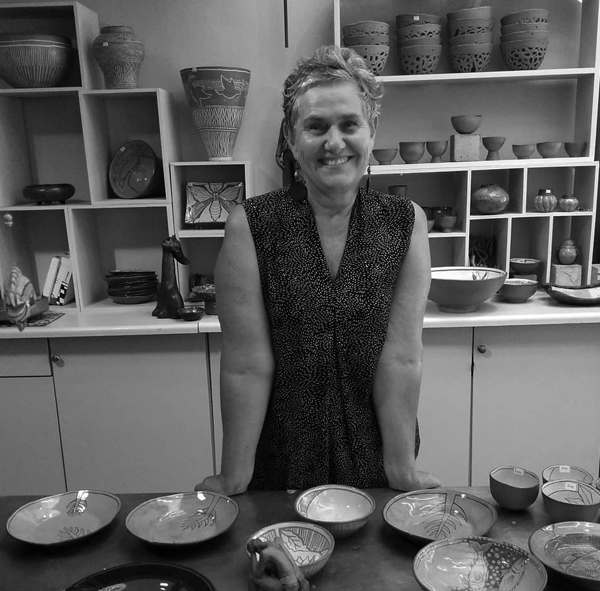 Growing up in the small Karoo town of Aberdeen, Annalie was introduced to clay by the late Ansie van Zyl who kindly allowed her to work in her studio. She completed a BA Fine Arts at the University of Stellenbosch, majoring in painting.
She has exhibited at numerous Regional and National exhibitions in South Africa and in 2011 she received an award for her pinch pots at the National Exhibition of Ceramics Southern Africa.
Latterly Annalie has turned more to sculpting and she spends a lot of her time moulding with clay. But she also paints and of course makes pots, with their earthy colour tones at her studio in White River, Mpumalanga. Her garden is lush and riotous and she surrounds herself with foliage and good karma.