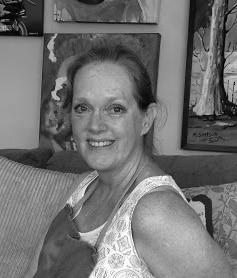 Jo Kuter lives and works in Durban, Kwa-Zulu Natal and she specialises in hand-making fun and functional ceramic items designed to be used around the home.
She works in both porcelain and stoneware, and her range often sports quirky linear designs in blue and white, with a distinctive swerve towards a patchwork theme.
Inventive, experimental and practical, Jo is pivotal in the KZN ceramic community and is welcoming and helpful.
Her work is happy work, reflecting her personality, and is made to be used and enjoyed.