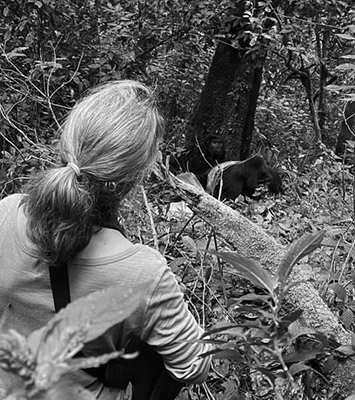 Annabel first visited Africa as a child and continued to travel and spend time on the continent throughout her formal education. She grew up on a farm in Norfolk, and was always exploring the outdoors and wildlife.  Her work attracts interest internationally and she has successfully exhibited in the UK on several occasions which has established her as a leading wildlife artist.
Annabel's passion for her subject matter is captured in her unique style and variety of mediums. Her desire to explore the close chemistry and behavioural characteristics of each species have resulted in her 'up-close and personal' approach.
Annabel often donates work to charities such as the Countryside Foundation for Education; the Countryside Alliance; Zambian Conservation and Lewa Wildlife Conservancy. A silent auction was held of one her paintings for Tusk Trust and consequently printed in Sir Tim Ackroyd's book 'Ark Two'.