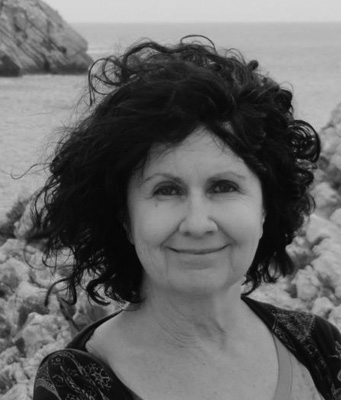 Elise Macdonald has a Fine Art degree from Wits University. In 1982 she had her first two-woman show at the Crake Gallery in Johannesburg and thereafter exhibited at the Everard Read gallery in a number of group shows.
In 1996 she and her husband moved to the beautiful Garden Route town of Knysna to bring up their three children. Elise put her painting career on hold as she focused on her family and establishing a career as a freelance writer.
After a serious illness in 2009, her passion for painting was re-ignited. In 2012 Elise had a mini exhibition at Trent Read's Knysna Fine Art Gallery and in 2015 she had a solo exhibition at the Rust-en-Vrede Gallery in Cape Town. Elise's work is now in private collections worldwide.
"I enjoy merging fantasy and reality. I begin a painting with a vague image or idea of what it will be and then allow it to find itself. I paint slowly, layer upon layer, making adjustments and changes throughout the process. I prefer to not explain in words the 'deeper meaning' of a painting. Although I have my own interpretation, I think it's more interesting for the viewer to invent his or her own story. Sometimes, it remains a mystery even to me."
Showing the single result