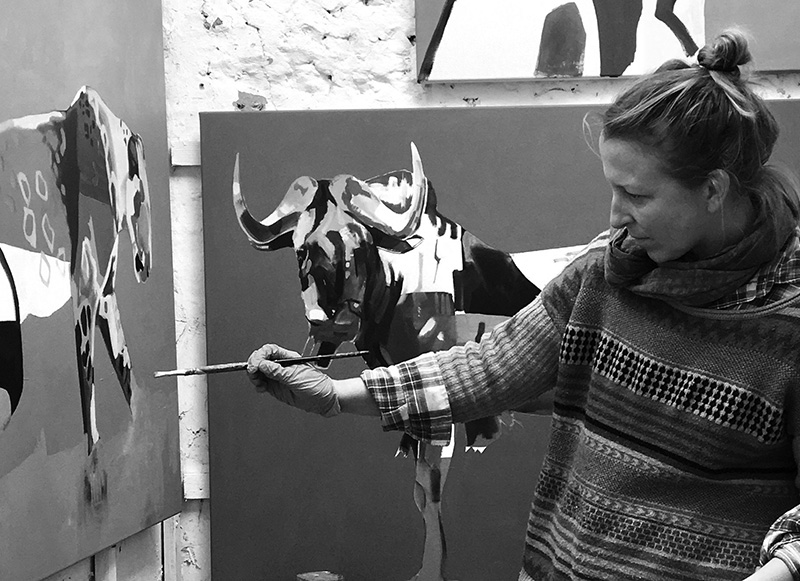 The majority of Emily's work draws on the study of people and wildlife. Interested in exploring methods of painting that allow her to communicate and express raw emotion and movement, a continued investigation into colour and form lie at the heart of Kirby's practice.
Born into a family of artists in Zambia, Emily's roots continue to have a deep impact on her work. Emily currently lives in Brighton but regularly returns to Africa to travel, paint and exhibit.
Emily has exhibited internationally with shows in cities including London, Lusaka, Dubai, New York, Prague and Valladolid.
In 2012 Emily was awarded The Chairman's Ngoma Award for Visual Artist in the Diaspora in Zambia.