"Christmas Kaleidoscope"
a winter exhibition of  contemporary paintings,
sculpture, ceramics, jewellery and
craft by artists from Africa


Saturday 14th – Saturday 28th November 2015

,
daily 

10am to 4pm


at
Fillingdon Farm, Piddington,
Bucks HP14 3BL, UK
www.fillingdon.com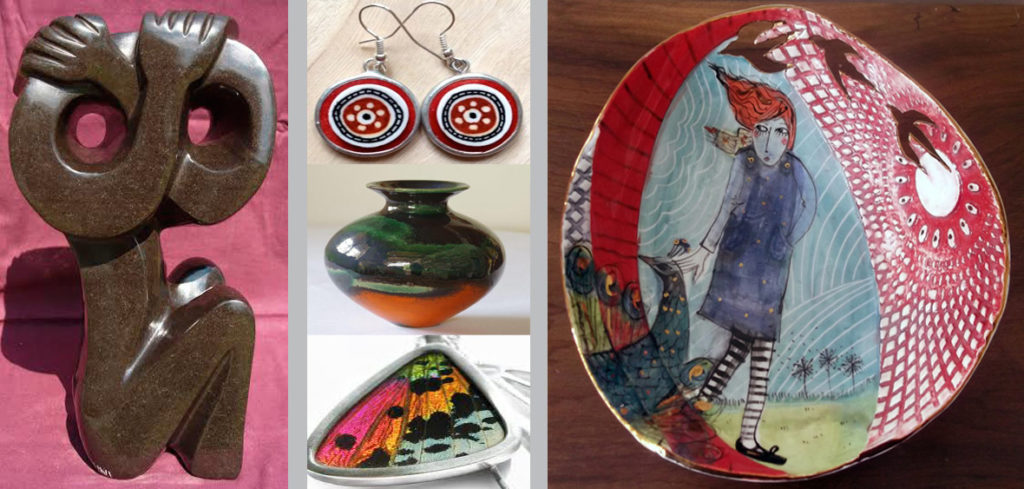 Christmas is coming with its usual raiment of visual sparkle, sensuous aroma and glow of goodwill.  As we snuggle into winter, we luxuriate in the rich array of art and decorative adornment applicable to the season; deep oils; heavy bronzes; velvet textiles; earthy ceramics; shiny jewellery and quirky festive decorations.
As always there is a wide variety of new and favourite work on display to appeal to all tastes and pockets, and each unique, handmade piece has been personally selected to ensure the ultimate in quality and originality.
Entry is free and a donation to our chosen charity Farm Africa (reg. charity number 326901) for refreshments is much appreciated. The website is constantly being updated, so do have a browse in advance. And please feel free to forward this email to like-minded friends and family.