It was a fellow artist who first suggested in 2009 that I look at Jane Digby's work.  Always curious, my interest was further piqued by sharing the same surname.  And the other artist was right – it was indeed worth looking.  I contacted Jane right away and told her I was shortly due to be in her area north of Durban on my forthcoming sourcing trip to Africa and could I come and meet her.   "Of course" she said, adding with true African hospitality, "come and stay".  "OK", I said, so I did, and we whipped open the wine and got on famously!  So much so, that I went back and stayed again in 2013.  What was there not to like?  She is the most open, friendly, dynamic, talented power-house, with a charming, successful husband; two delightful, intelligent daughters; a spritely, colourful mother who lives round the corner and is an authority on Digbys worldwide; and their beautiful home is in the tranquil setting of Simbithi eco-estate.   A tropical garden of indigenous plants and trees, with a welcome salt-water pool for post-dinner swims on a sultry summer's night,  falls away to the surrounding forest of local flora, and in the distance lie the crashing waves of the warm Indian Ocean.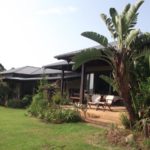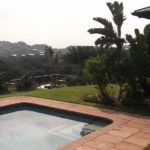 Jane goes from strength to strength as an artist.  Often holidaying in the nearby Transkei, some of her key inspirations are the local children. She is a superb portrait artist and she aptly captures the shy, tentative yet inquisitive look of many of her subjects.  But she is equally adept at landscape and flora.  Jane has had many exhibitions in the last 12 months, namely two at ArtSpace, Durban; "An Unmasked Collection" in Johannesburg; the Hilton Arts Festival; "A Moment in Time" at the Simbithi Country Club, and  the Year of the Horse and the Christmas exhibitions at Elizabeth Gordon also in Durban.
I was pleased to find in Jane's mum, a fellow whisky lover, and over a dram or two, (while Jane whisked up a healthy salad for dinner) we discussed the famous Digbys of ages past from Everard of the Gunpowder plot fame to a previous Jane of explorer notoriety, before I explained to her my husbands' family and lineage.  Seven months after visiting, I hung the stunning new collection of Jane Digby's work we had in for our show.  And on the opening day, my mother-in-law and two sisters-in-law visited, so we had a photograph taken of 'Digbys in front of Digbys'. These are for you both!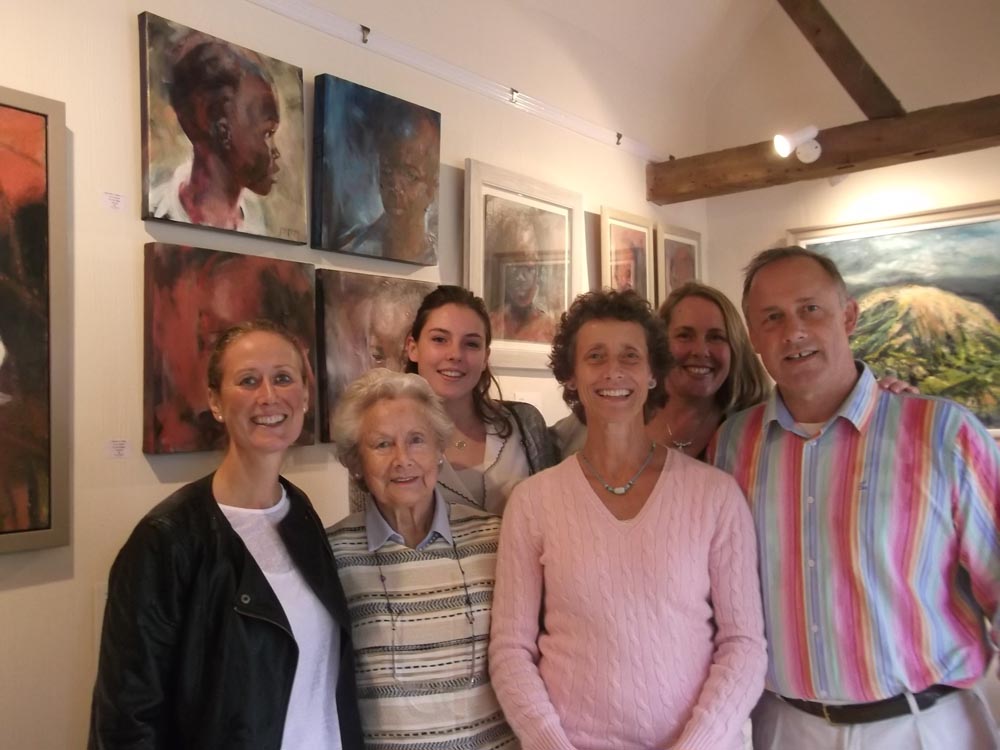 Now Jane's work will be the cornerstone of our display on Stand 103 at the Oxford International Art Fair this weekend.  The Fair is in the splendid Town Hall  and runs from Friday 6th – Sunday 8th March and will be well worth a visit if you are in the vicinity.  Meanwhile I visit Jane's website frequently to follow her galloping progress and to drool over her most recent work.  She really is highly talented.