Just as Cape Town's Table Mountain is incomplete without its distinctive white tablecloth, so too is our gallery without a few colourful cloths and cushions.  Brand new in, ready for our spring show in March, is a vibrant collection of cotton fabrics from the wonderful Carole Nevin.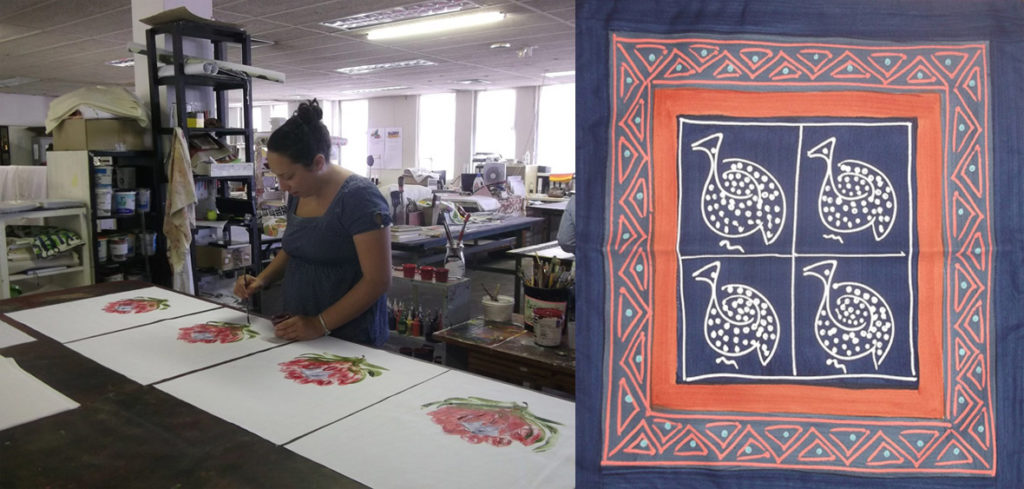 When I was last in the Mother City, I visited Carole and her team at their workshop and was heartened to see the hand-painted fabrics being just that – painted literally by hand.  The screen-printed fabrics were no less impressive with the longest screening table I have seen!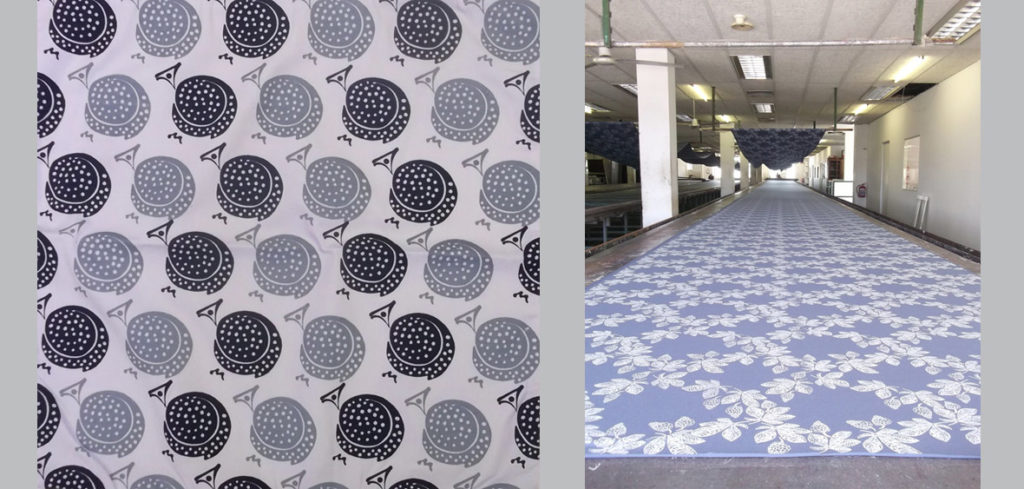 Finally the attention to detail when stitching the items and checking the end products for quality control is again supreme, making the cushion covers and tablecloths we exhibit perfect for our criteria of original, quality work, made by hand in Africa.