It has been claimed that Cape Town acquired this moniker because in 1930's someone wrote that it was the only city in South Africa that could justly call itself a metropolis.  This word is coined from the Greek derivation of 'meter' or 'metros' meaning mother and 'polis' meaning city and so the nickname of 'Mother City' was born.  Less kind Johannesburgers might claim it is because it takes nine months to get anything done in the sleepy Cape!  Personally I like to think it is because the city is like all mothers – steady, serene and beautiful.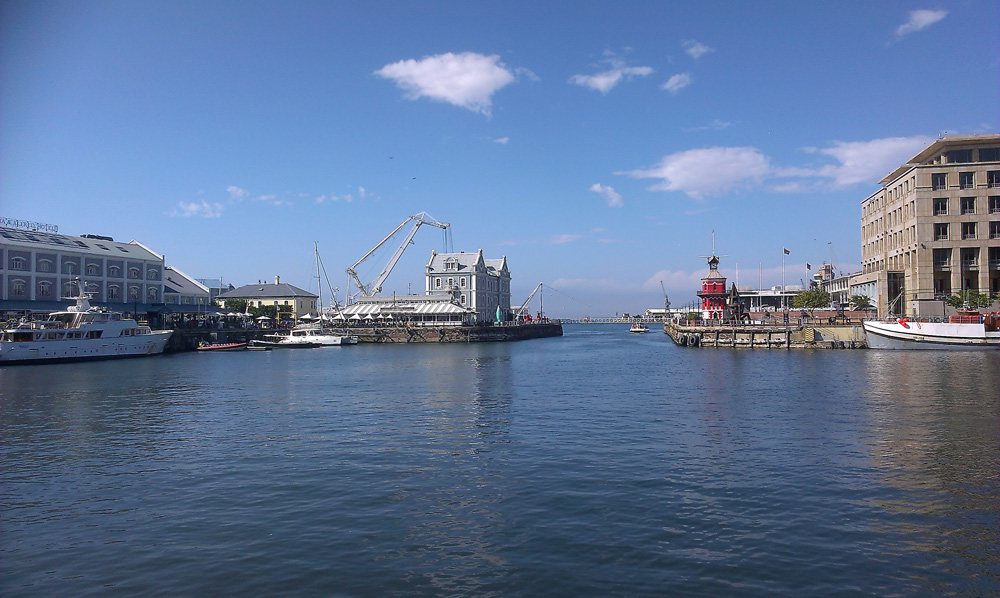 And beautiful it certainly is, as shown in these shots taken on a clear blue-sky Good Friday last month when I met the talented Zimbabwean wood sculptor Boniface Chikwenhere down at the buzzing and picturesque Waterfront harbour; where tourists soak up the sun and the local atmosphere, but a working dockyard still repairs sea-going vessels, and leisure and cargo craft set sail from the safety of the quaint port out into the mighty Atlantic Ocean.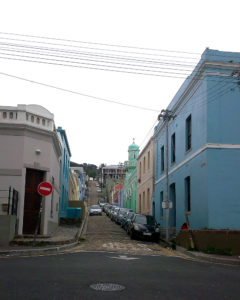 Away from the water towards the mountain, the steep back streets of Cape Town reflect the diversity of its past, its history, its culture and its creative spirit in colourfully painted houses and places of worship.  No wonder art abounds in this vibrant community and I was busy seeing numerous inspiring enterprises, such as the inventive Streetwires and Monkeybiz co-operatives.
Further inland still, the bustling metropolis gives way to undulating vineyards set against blue mountains.  Welcome to the winelands, where an old style grace and charm still pervade in distinctive Cape Dutch architecture, age-old oak tree lined avenues, and the riogorous, time-consuming procedure of viticulture.  Slow food, slow wine, slow art in this cultural valley where quality, not pace or quantity, is the by-word.  This ambience is typified by the exemplary work of father & daughter potters, David and Sarah Walters, whose studio I visit without exception every time I venture to this picturesque region.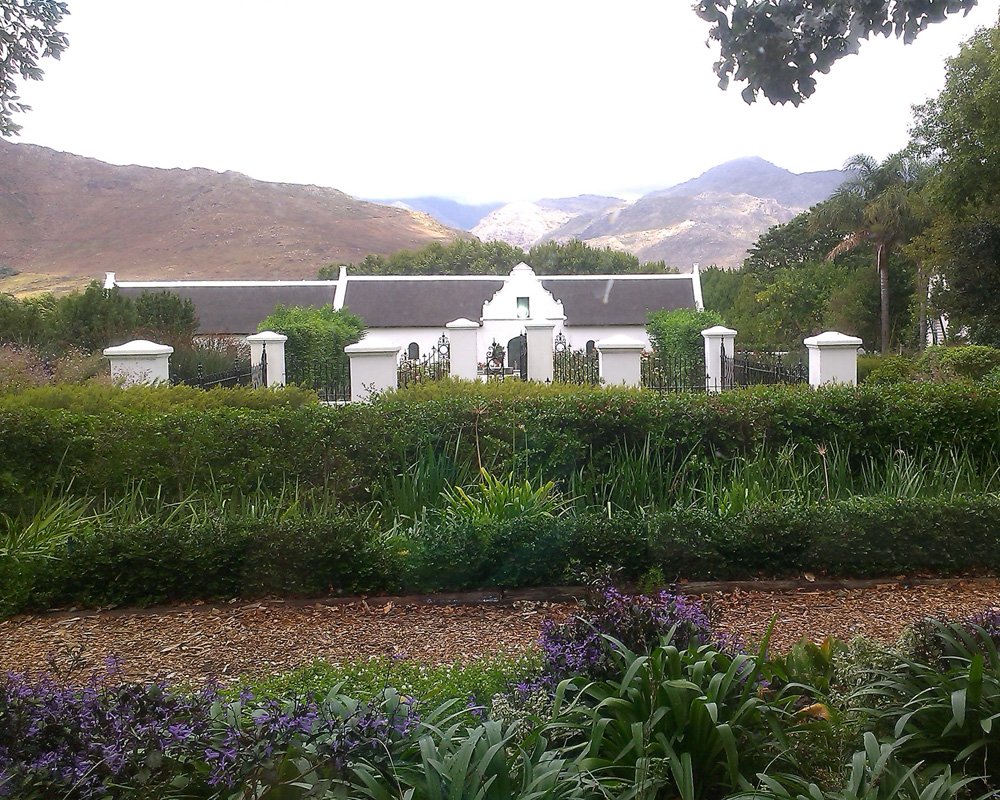 The work I have gathered from this trip will be on show on our Summer Exhibition from 2nd – 16th July.  And finally, in case I am accused of bias, I did visit Johannesburg too, and sourced some outstanding pieces from exceptional artists – and they were all very kind!