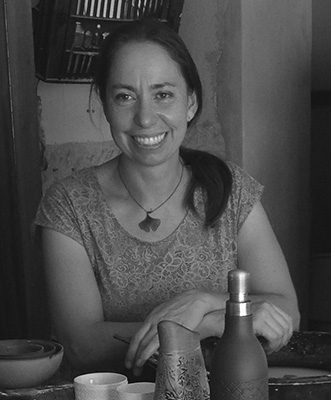 Born in South Africa in 1980, Karen Kotze graduated with a BA in Fine Art from the University of Stellenbosch in 2002, before completing a Diploma in Education in 2006.
Since then she has exhibited extensively in galleries throughout South Africa and in 2005 had work selected for the Korean Ceramic Biennale.
In her own words, Karen says;
"my work is inspired by the great diversity of crafts that is found in South Africa. After working extensively in the areas of weaving and beading my ceramic works became infused with these techniques. Each work explores the inherent pattern and order apparent in traditional craft techniques."
Karen used to head up the ceramic department for the innovative Spier Foundation but now she is back in her own studio, enjoying developing her own range of work, as well as inventing creative ways to alleviate the on-going acute water shortage in Cape Town.