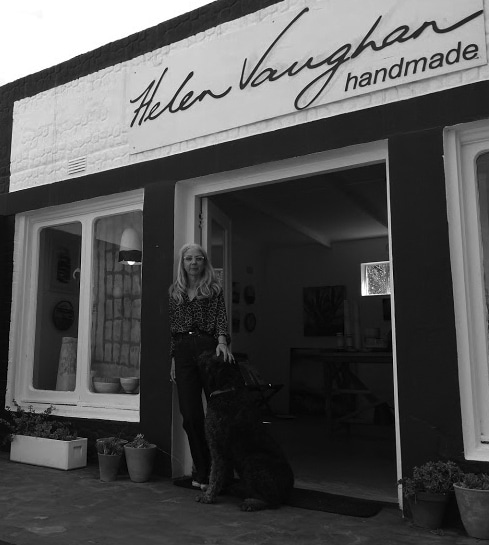 Helen lives and works in South Africa; a country she describes as "so diverse and stimulating it can only inspire innovation."
She trained as a textile designer, so pattern, rhythm, texture and colour are all in her blood.
Sgraffito or scratchings run through her work as threads and provides a vital link to all her ceramics.
A colour palette of yellow, red, green, blue, bronze, black and pewter contrast with her whitewashed raw clay to create a contemporary appeal whilst still retaining an earthy aesthetic.
Helen is interested in the cross-pollination of media, so her studio is an evolving laboratory of clay, cloth, paper and metal as well as the spaces in-between.  Hence her new monoprints to complement her landscape ceramics.  And she had two solo painting shows in Franschhoek in recent times.
Helen and her husband Ryno have now forsaken city life to move to the quaint Klein Karoo town of Barrydale, where they have opened up a cool gallery and craft brewery respectively.