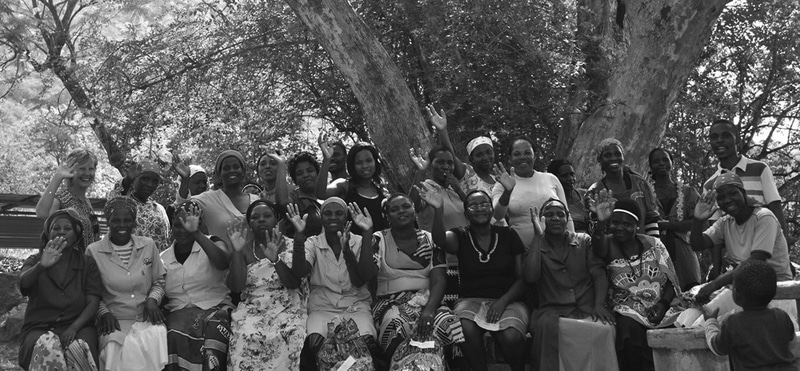 First established in 1979, Tsandza Weaving, formerly known as Rosecraft, is a social enterprise that produces high quality products, handwoven in pure natural fibres by talented Artisans in rural Swaziland. Providing not only for their Artisans and their families, they also provide for consumers seeking ethically produced items that make an impact to a bigger purpose when making their purchase. A forever present that not only represents beauty and skill, it contributes to a more sustainable future for us all.
Every part of Tsandza's production processes are done by hand, from the dying, spinning & weaving to the knotting & tasselling. Even their sewing machines for labelling are manual! This means every item they make is unique and exclusive to you. Their impact on their environment is greatly reduced, and it also means they need many hands, ensuring they continue to be a vital source of training and income generation for many rural women.
Tsandza means "love" in SiSwati and this is the core of their being. The love and dedication their Artisans have for their work; the love, respect and determination to make a difference to their communities, their economy and their environment; the love and passion for all things beautiful and the love and excitement their customers have for what they represent and the products they produce.