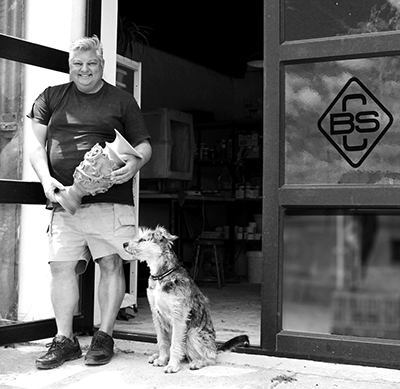 Adventurous artist Bennie Smal loves the ceramic process and simply refuses to limit himself to 'single space' formulaic methods, restrictive glazes and repetitive shapes. Each of his works are a creative synthesis of functionality & aesthetic beauty, uniquely crafted from the base elements of earth, fire & water.
Bennie Smal Ceramics is the cumulative result of three decades in the Creative Arts. Bennie produces contemporary ceramics from his studio on the family farm in the heart of the Overberg. Using porcelain & stoneware, he dabbles in a variety of techniques and styles, develops new glazes and experiments with something new and unique every day.
Bennie is passionate about his craft and after years of working in the city, he now lives his dream life of creativity in a stark and remote setting.