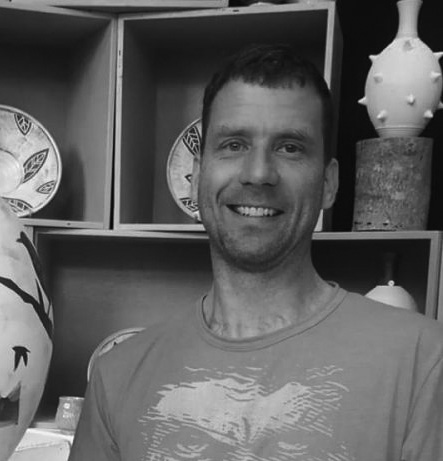 Richard is based in a tiny village, called Bathurst, in the Eastern Cape of South Africa.
One of the stand-out memories in Richard's life was discovering clay at the age of 15 during a sculpting class at school. He describes this as a real eureka moment for him.
Richard went on to study Art & Design at the Port Elizabeth Technicon and set up his successful studio in Bathurst 21 years ago.
Richard is passionate about the materials he uses and makes most of his own clay from raw kaolin deposits 55km away from his studio.
Birds are a favourite theme in Richard's work, "inspired by a rural childhood in the Eastern Cape" and he describes his small plates as "little moments of nature captured in time".