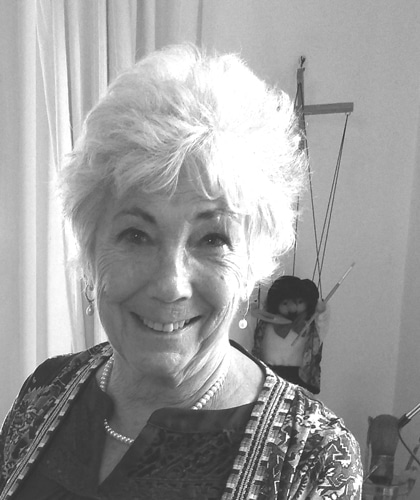 Mary-Jane Alexander was born in Zimbabwe and graduated from the University of Cape Town with a BA in Fine Art. There she was taught by Maurice Van Esche who had been a pupil of Matisse.
She came to UK in 1977 and her work became closely associated with the theatre, reflecting her deep interest in both actors and dancers, and their movement. In 2003 she was invited to be Artist in Residence at Bedales Junior school where she worked with the pupils to produce a large mural which to commemorate the life and work of Michael Sterne, the founder of the International School in Swaziland.
Mary-Jane has developed a wide portfolio of landscapes and these now form the main body of her work; the rhythms of the land and the sky now fascinate her as much as the human body. All her work is characterised by its' joy of the dramatic, vivid colour and the changing seasons. Her landscapes are rich in both hue and texture and are painted 'en plein air'. Likewise, her figurative work has energy and spontaneity as she usually depicts people busy; ie. working, dancing, playing, living.
Mary-Jane sells very successfully in galleries across UK from Lincolnshire to Surrey and held her inaugural exhibition in Italy in 2015.