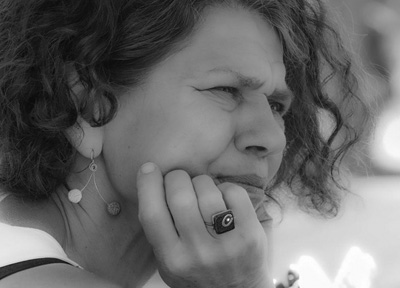 Yvonne de Wit completed her academic art studies in 1990.
In 2000 she and her husband left their native Holland to live in South Africa. Fascinated by the flora and fauna, they restored an historical succulent garden in Robertson. During this time Yvonne became inspired by the pallet of colours of diverse landscapes. She collected stones and soils from a wide range of locations for more than a decade. Now she combines her collection of 'earth' with sterling silver to transform it into unique and stunning jewellery.
In April 2016 Yvonne and her husband moved from Stanford to their current studio and home in Napier in the Western Cape.
Her most recent work includes designing original bangles using recycled copper and silver.