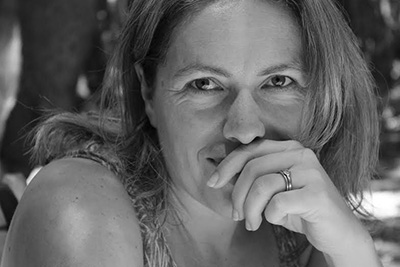 Candice began working with clay, over 25 years ago, with Kim Sacks in Johannesburg, enjoying magical evenings in her beautiful studio. When Kim invited Candice to join as an apprentice she leapt at the chance. Candice trained with Kim for three years and has been obsessed with clay ever since. During this time she had the good fortune to work with other renowned SA potters, such as Paul De Jong, Dale Lambert, Lesley Anne Hoets, Digby Hoets and Jabu Nala.
Candice went on to run her own studio, teaching a variety of classes to all age levels. She produced hand-built work and thrown porcelain which was exhibited in the Kim Sacks Gallery. Her stoneware bowls were featured on the cover of the National Ceramics Magazine and exhibited in the Ceramics Biennale.
Candice now lives and works from her home studio in East Sussex. She runs adult classes and school groups, teaching throwing and hand-building. She also plans to hold weekend retreat classes in the summer.
Surrounded by the beautiful Ashdown Forest, Candice draws inspiration from the landscape around her. Working in porcelain, and deeply inspired by stark winter skies and crisp, bright frosty mornings, her work is clear and strong in form, yet very delicate and light. For Candice, purity of form and simplicity of glaze is what she strives to produce. Her latest work is defined by a linear detail conceived in her mind by the phrase; "where do you draw the line?"