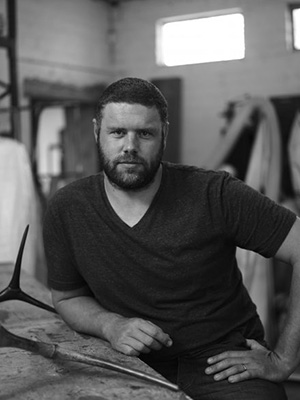 Bronze Age is a Cape Town based art foundry that specialises in the casting of bronze sculpture utilising both the lost wax as well as sand casting processes. Bronze Age provides this casting service to amongst others: David Brown, Brett Murray, Dylan Lewis, Bruce Arnott and Wim Botha.
The design studio focuses on producing design art pieces including once-off and limited edition furniture and their trademark bronze bowls. The design studio also works on commission to create bespoke interior accessories.
Charles Haupt, one of the founders, is an industrial designer with a passion for art and sculpture. Charles heads up the Design Studio, and often likes to experiment by blending the creative and production process into one.