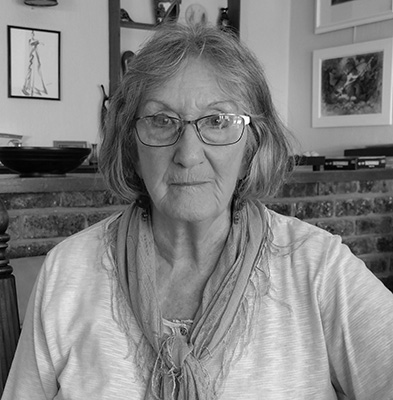 Elva Palombo came to Zimbabwe as a child from Scotland and had no formal art training.
Self-taught, she studied with Ann Lindsell-Stewart in Zimbabwe for a number of years, as well as with Helen Leiros, before moving to Cape Town.
There she has made a big impression on the art world, and she is now a regular exhibitor at shows around the Peninsula. She also attended classes given by the late Sydney Goldblatt and more recently studied with George Boyes.
Elva works in a multitude of media. Wildlife is her focal point, but she often mixes abstraction with realism.
She incorporates strong elements of design and is inspired by natural and man-made imagery she sees around her.
Elva has shown her work in numerous one-man and group shows, both in Zimbabwe and South Africa, and is presented in private and corporate collections in Canada, U.S.A., Australia, Great Britain, Europe, Africa and Japan.