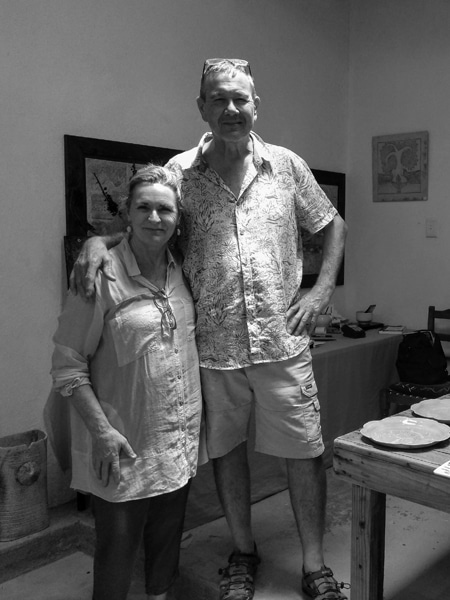 Anton and his wife Hanlie studied Fine Art at the Pretoria Technikon majoring in drawing and painting.
They work together at Bosch Ceramic Art Studio on the outskirts of White River in Mpumalanga, South Africa, where they produce a variety of contemporary ceramics.
Anton has established himself as a potter in whose work the painterly aspects plays a significant role. The prolific collection of his current work ranges from porcelain vases and bowls, to wall murals and tiles, hand-built porcelain vessels and ink drawings with a strong symbolic message.
His work has been exhibited extensively in South Africa and it is featured in various national and international collections.