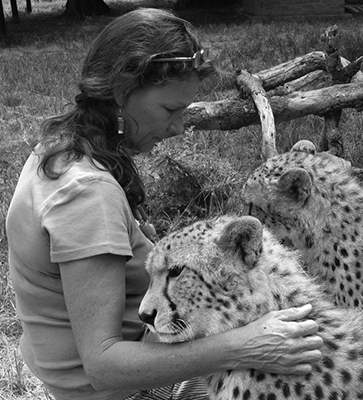 Rozanne Tunmer is a talented and well-established Zimbabwean artist. She lives and works in Harare and is part of a group of local artists who partake in the key annual exhibitions in the capital city.
Although well-respected in the medium of oil, Rozanne's love is quirky, comical ink and watercolour depictions of Africa's bird and wildlife.
She is very illustrative and design-orientated and can turn her hand to any sort of mural or decoration. Her designs and images are often printed onto cards, cushions and other functional items.
Rozanne is happiest with her paints, family, friends and animals around her.